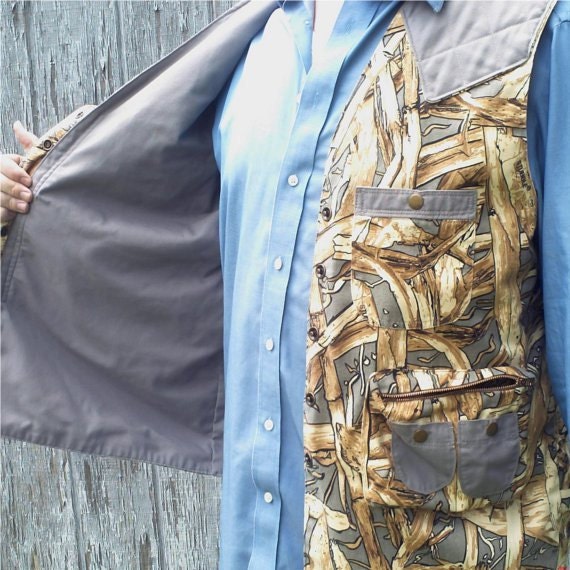 Fabulous handmade womens or mens vest, size 2X, XXL, Stubble camoflauge hunting or fishing vest. Very durable, made from brushed cotton Stubble Camo and has a sturdy cotton lining. All snaps and zippers on this vest are heavy duty. Terrific for those cool mornings or evenings when you need something to throw over your sweatshirt.
The size is about a 2X, XXL, measurements with the vest lying flat are...
Click Here to Visit My Etsy Shop!