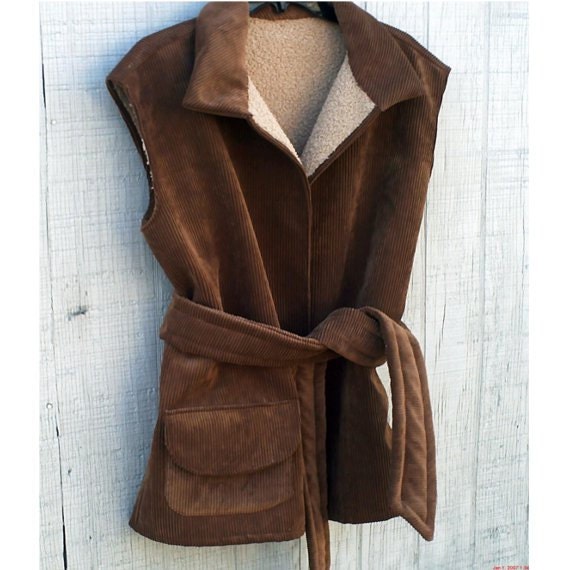 Womens plus size fabric vest, XXL, 2X, 18-20, of soft corduroy and faux fur shearling. Hip look and total comfort in this soft womens vest,
Perfect outerwear to take you from winter through spring. The coordinating belt is not attached to this handmade vest so you may use it, or not. A pocket on the front of the vest will hold your cell phone and car keys.
This plus size vest is an XXL...
Click Here to Visit My Etsy Shop!