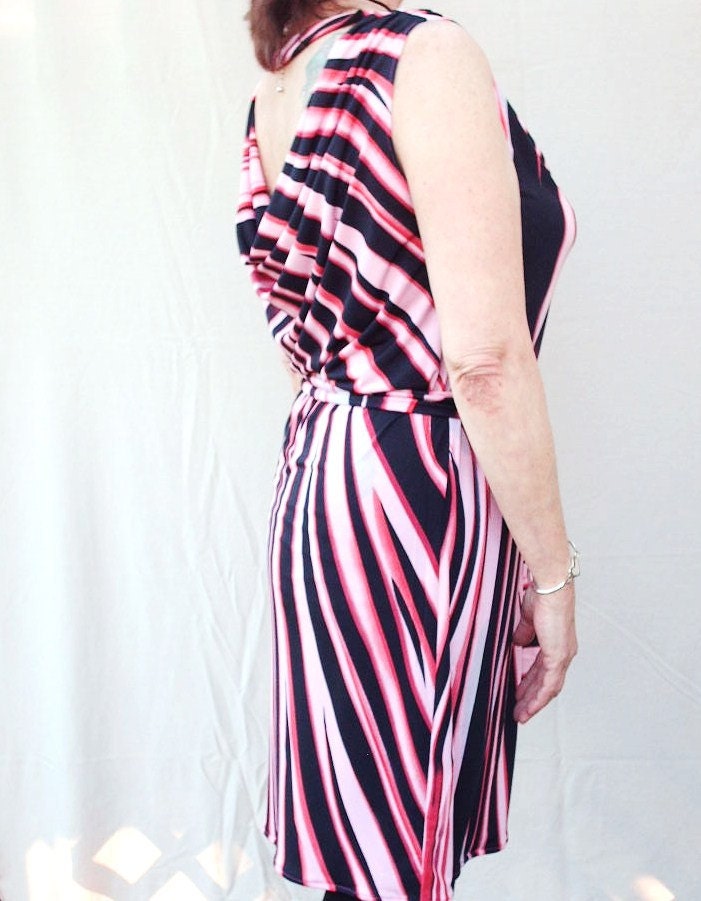 Sweet, sexy, spring pink dress, sleeveless, Womens size L - XL, 14 - 16 made of stretch ITY jersey for a slinky, silky fit and feel!
Pink and black sleeveless dress with a cowl type neckline, front and back. Back cowl of the dress hangs just a little lower than the front for a dressy, flirty look. This pretty spring dress has a strap in the back across the upper shoulder, an elastic waist and a sel...
Click Here to Visit My Etsy Shop!