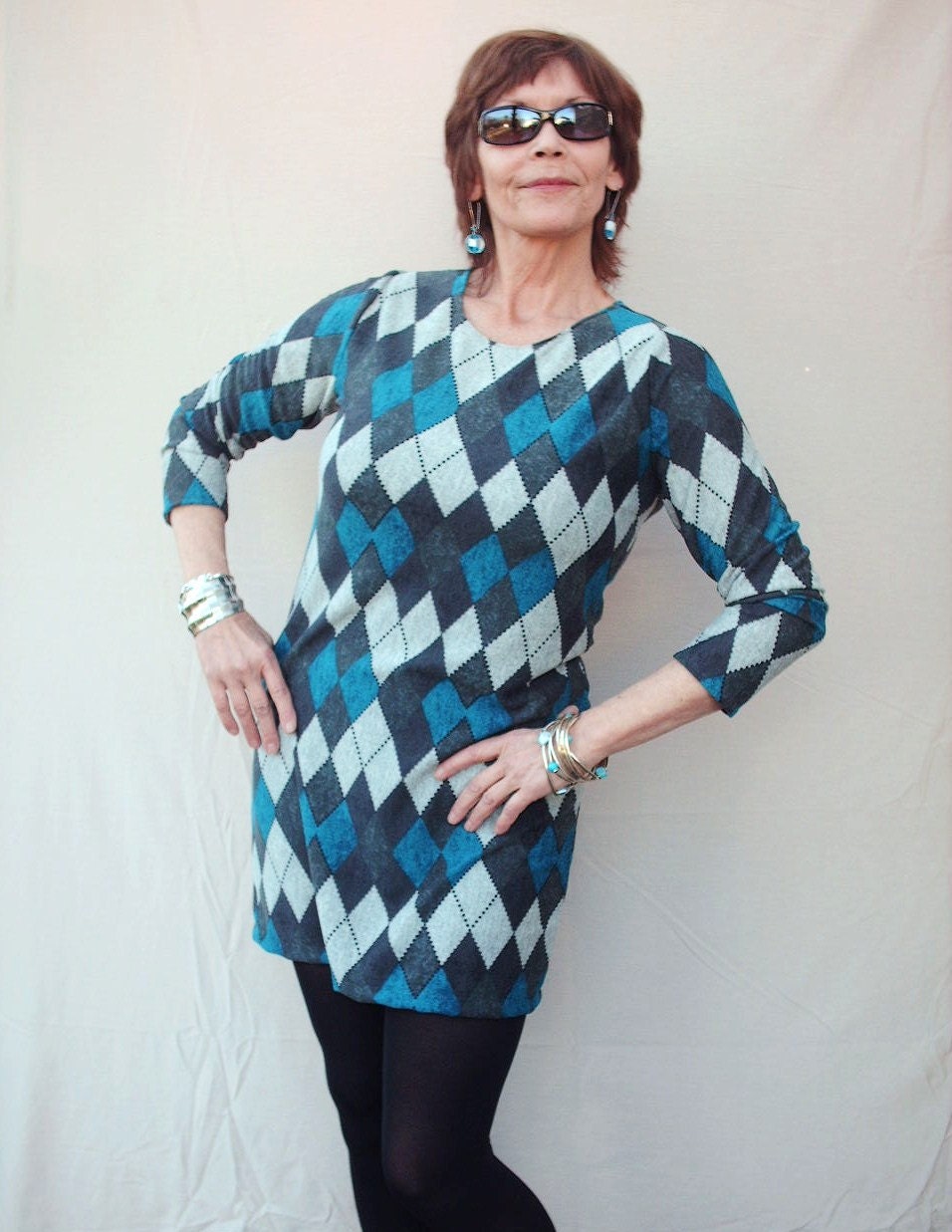 Soft knit sweater dress in shades of grey and teal. This pretty and comfortable argyle knit dress will take you through your day and into the evening. Dress it up with a belt and some jewelry, and you're all set.
This knit dress has some give to it and is a womens size 12 or medium. Measurements of this dress are below:
Bust - 36"
Hip - 39"
Length from fron...
Click Here to Visit My Etsy Shop!