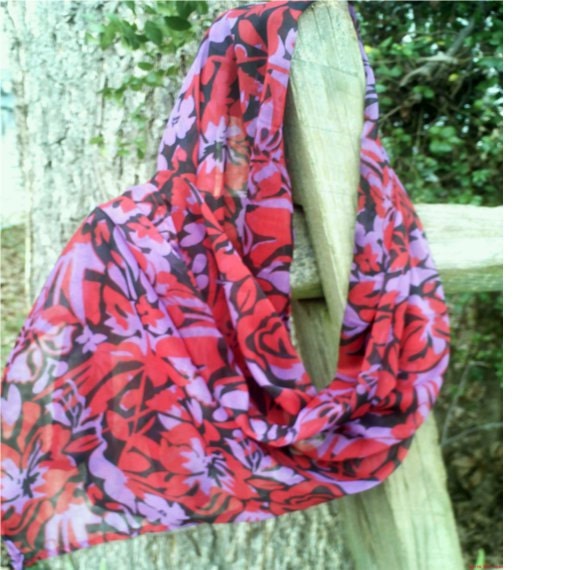 Womens long scarf in pretty red and purple floral. This handmade, sheer scarf is 56" long and about 22" wide.
This scarf is so colorful, soft, feels great on and is very lightweight! Plenty long enough to wrap this scarf around your neck, use as a shawl or simply tie loosely!
A handmade scarf is a great accessory no matter how you choose to use it!
Wash in coo...
Click Here to Visit My Etsy Shop!