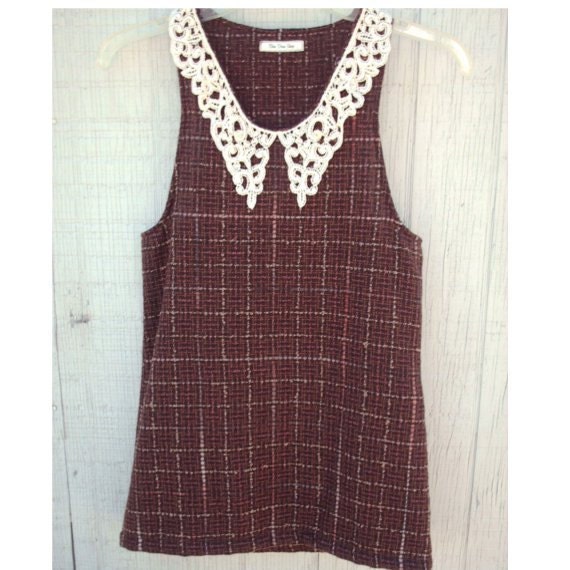 Pretty and dainty women's jumper dress, size XXS. Womens tunic top fits size small 0 - 2, A-line jumper made of a soft cotton blend with a beautiful lace collar.
This women's jumper dress would be awesome with your leggings and boots - add a belt and dress this tunic top up or down. Jumper is easy to wear, just slip it on.
This jumper dress is a womens size XXS, size 0 - 2. Measu...
Click Here to Visit My Etsy Shop!