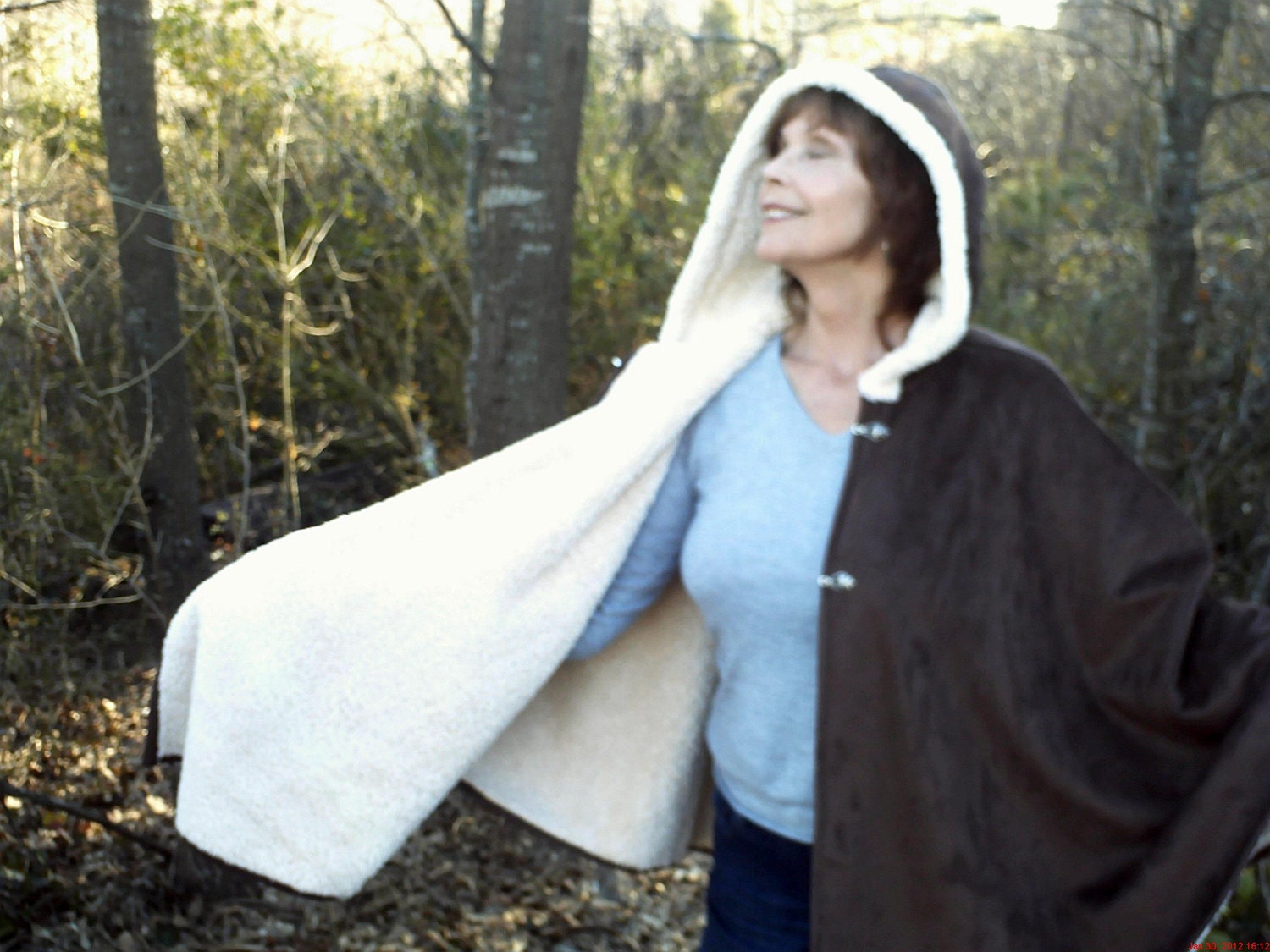 Fun and warm handmade outerwear, womens Hooded Cape or Cloak in soft faux suede and shearling. This cape is a size Medium. Two detailed silver closures keep this lovely hooded cape closed but aren't in your way. Awesome soft and cozy hood to wear up or down, whatever suits you.
This hooded cape is a size medium. The cape is being modeled by a size medium, 5'7" tall woman. A medium p...
Click Here to Visit My Etsy Shop!